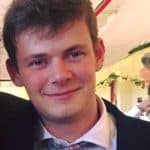 Thanks to all of you for making this event so much fun over the whole two weeks! I hope you had a chance to find out a bit about what I and the other engineers do. The chats were manic and I learned a lot from you all about how to talk about my job, it sounds like a few of you will make great engineers in the future!
It was a big surprise to win and I think the other engineers all deserved a piece of the prize, so a big thanks to Alex, Carmel, Kathryn, Steve and Valerie for being great colleagues for the two weeks. Your votes meant a lot to me, I often have ideas of how to show the work engineers can do in healthcare so I'll be using the prize to make demos our lab can use when we talk about our jobs to schools.
The organisers of the event and super-mods have been great, they made life very easy for us engineers and everyone participating had a great sense of humour. This has been the first organised STEM outreach event I've done, and it has definitely inspired me to be more active in talking to schools and the public about the cool jobs biomedical engineers can do. I'm looking forward to it!
Cheers,
Sean
Engineers! If you'd like the chance to win funding for your own STEM outreach, apply for the next I'm an Engineer, Get me out of here: imanengineer.org.uk/engineer-apply