Profile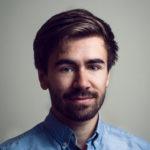 Alex Moldovan
Good Questions! Keep Them Coming.
Curriculum Vitae
Education:

Stratford-upon-Avon High School till 2011 - University of Huddersfield (2011-2015) - University of Leeds (2015-now)

Qualifications:

Masters of Chemistry And A-levels in Chemistry, Physics and Maths.

Work History:

Pharmacy , Chemical Company and work for myself (photography)

Current Job:

PhD at the university of Leeds

Employer:
About Me

I am very curious about the world around us and the way it all pieces together.

Read more

I am currently doing my PhD and enjoy learning new things along the way. I have a passion for solving problems and creating things. In my spare time, I am a photographer specialising in creative portraits.

The best way to describe me is " That annoying person that always asks why", we all know one.

My Work

My work is focused on using apps to help with the development of medicine.

Read more

I am interested in how we can use computers to help us understand and predict how crystals used for medicine work.  Part of my work involves collaborating with physicists and chemists to see how we can better engineer crystals to get the desired shape of them.

My Typical Day: Walk the Dog. Coffee. Run Simulations. Look at Crystals. Coffee. Walk Dog. Sleep.

Read more

My days are split between being in the lab to working on my computer with apps that I have written to help me understand the crystals I am working with.

What I'd do with the money

Crystal Photo Exhibition

Read more

I would use the money to organize a "Crystal Photo Exhibition".

The idea is to showcase images of crystals that are used in medicine and allow the general public to see the tablets they take in another light.

It is very often that we see our medicine as just a little white tablet that we take. But the process and engineering of making that white tablet are always overlooked. It would be really interesting to show the before (single crystals) and after (tablets) for common medicines.

The money would go towards hiring a venue for 1 or 2 nights, printing costs and advertising for the event.

Entry would be free (Of course) and would be open to the public.
My Interview

How would you describe yourself in 3 words?

Curious, Creative, Wizard

What's the best thing you've done in your career?

Got to explore big plants

What or who inspired you to follow your career?

The ability to solve problems and design processes

What was your favourite subject at school?

Chemistry - Still is

What did you want to be after you left school?

A Watchmaker

Were you ever in trouble at school?

Yes - for trading food from the canteen in class :S

If you weren't doing this job, what would you choose instead?

Physicist - They have cool toys

Who is your favourite singer or band?

Red Hot Chili Peppers

What's your favourite food?

Pizza

What is the most fun thing you've done?

Surfing (in a warm country)

If you had 3 wishes for yourself what would they be? - be honest!

1. To have another dog. 2. To have my own watch making workshop. 3. To have my own lab where people can come and do science for free.

Tell us a joke.

What did the buffalo say to his son when he left for college? ---------------------------------------- Bison.
My profile link:
https://healthn17.imanengineer.org.uk/profile/alexmoldovan/
---
---